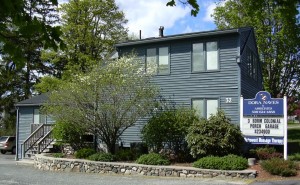 Overview
We have been serving Marlborough and the surrounding areas since 1988. Dora Naves & Associates is a locally owned, independent real estate office. Situated just off Route 20 in Marlborough, our office is readily accessible from the Mass Pike, Route 9, 495, and 290.
Real Estate Services
We handle residential real estate as well as commercial, industrial and land sales . Relocation services are available for those clients transferring out of town or state. Our office also handles property management, financial consulting, and rental services. In addition, we are fully equipped with an integrated network of computer and communication systems. We have instant access to all the Multiple Listing Services, the Public Record Searches, and other tools and services that our agents need in order to best serve you.
Agents
We offer multi-lingual services covering Spanish, Portuguese and Albanian and we pride ourselves not only in our expertise but in the diversity of our community as well. Our numerous contacts within and around this area provide us with the information needed to skillfully assist you in your housing search. Our agents, several of them million dollar brokers, have a combined experience of over 100 years in Real Estate.
Dora Naves & Associates is a company of caring, knowledgeable professionals. Our agents take the time to ease you through the purchase and sale of any property. We are the Real Estate Specialists and we enjoy bringing Buyers and Sellers together!